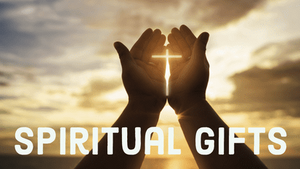 Spiritual Gifts (Sep. 10th - Oct. 15th)
How can God use you?  This course explores the purpose of our God-given spiritual gifts and how they enable us to minister to the body of Christ.  We will discuss each of the spiritual gifts and each person will complete a personal assessment to identify the gifts God gave them.  The course concludes with a discussion on how each person can get plugged into the ministry of Grace Chapel using their special spiritual gift.
Registration fee covers the cost of spiritual gifts assessment and materials.
Dates: Sundays, September 10th - October 15th
Time: 6:00 pm- 7:00 pm
Teachers: Dr. Royce Baker & Mark Cauthen
Room: E204